Vatican Beyond Vatican City
You will be spoilt for choice in Rome with a church adorning every corner all with their own story and interesting facts and holding some of the most beautiful frescoes, paintings and sculptures that the world has ever seen. There are more than 900 churches in Rome so choice which one to visit may sound impossible.

We have prepared two tours which will allow you to visit all 4 Rome major Basilicas as well as learn about history of Rome from antiquity to present day by visiting churches representing different artistic stiles that Rome stands for.
Vatican Beyond Vatican: Lateran and Papal Basilicas
3-Hour Car and Walking Tour

Major Basilicas of Rome: St Mary Major, St Paul outside the Walls and St John Lateran and Holy Steps in one morning

more info >>

€uro 100.00
" We managed to see the Lateran and other
Papal Basilicas in one morning. It was
nice to be picked and dropped off at our hotel" Patricia Halvorsen, Toronto, Canada

per person
in a private party of four
free for children under 6

Vatican Beyond Vatican City: Christian Rome and its Churches
3-Hour Tour by Car and on Foot

This is a chronicle of Christianity through the churches of Rome

more info >>

€uro 120.00
"What a wonderfull way to lean history of your religion ! " Jane Brown, Wellington, New Zaeland

per person
in a private party of four
free for children under 7

Vatican City Slide Show:
12 Best Photos to Inspire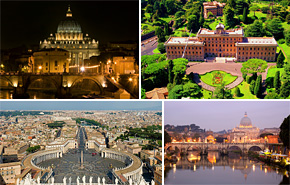 25 Best Things to See in Vatican City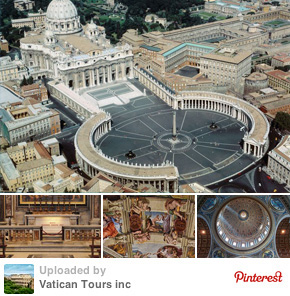 This Week Italy Travel Headlines