Naples, the birthplace of pizza and Sophia Loren, the most stunning of all Italian cities, with infinite cultural sites, fantastic people watching and location to envy for with blue waters of Bay of Naples and Mount Vesuvius looming over the city.

Visiting Naples is taking part in the most authentic urban experience in Italy.

Take half day Naples City Walking Tour Part One to visit Archeological Museum with artifacts from Pompeii and walk with your guide through Spaccanapoli- the compact historic core.

If you have more time then take also Naples City Walking and Driving Tour Part Two to visit Capodimonte Museum with works by Titian, Raphael, El Greco and Caravaggio, take a tour of underground Naples, visit Naples Fish Market and splendid Teatro San Carlo, the Naples Opera House for a change.
Essential Naples Tour Part One
3-Hour Walking Tour.

The first of two city tours with world famous Naples Archeological Museum and top sights in centro storico

more info >>

€uro 60.00
"Naples was our biggest surprise. We loved the Pompeii frescoes and mosaics in the Archeologial Museum and enjoyed people watching during our city walk with our guide" Jerry Zhang, Singapure

per person
in a private party of four
free for children under 6

Essential Naples Tour Part Two
3-Hour Car and Walking Tour.

The extension to the first tour with Capodimonte Painting Gallery, San Carlo Opera House and city underground tour

more info >>

€uro 60.00
" We decided to return to Naples to explore more. The underground part was fascinating and painting gallery of Capodimonte on par with best museums in Florence and Venice" Tessa Bestford, Boulder, USA

per person
in a private party of four
free for children under 6

The South Slide Show:
12 Best Photos to Inspire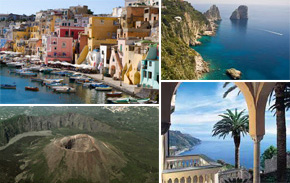 25 Best Things to See in The South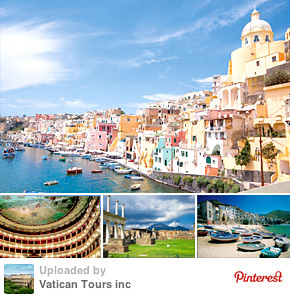 This Week Italy Travel Headlines