Florence, the birthplace of Renaissance is visited by millions wanting to see Michelangello's Davis, Boticelli's Birth of Venus or Brunoloschi's Dome. Visitors are pleasantly surprised that most sightseeing is done on foot, with short distances and more and more of the city center being now closed to traffic.

The list of world famous sites is infinite and calls for repeat visits. Four half day walking tours listed below cover most of them. The first two tours are musts, the other two allow for in depth exploration if you have more time.

Dedicate one day to seeing Tuscany region just outside Florence or include it on your en route transfer from Rome. Whether it is love of the idyllic countryside dotted with medieval and renaissance towns and villages or love of wine and excellent food, the day in Tuscany will remain the pinnacle of your Italian experience.
Tuscany Slide Show:
12 Best Photos to Inspire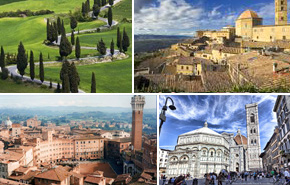 25 Best Things to See in Tuscany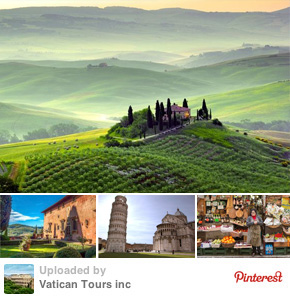 This Week Italy Travel Headlines