Livorno or more distant La Spezia is your port of call for excursions to Florence, Pisa and Tuscany with viniards and picturesque small towns.

For first time visitor who had never been to Florence the full day excursion to Florence with a stop in Pisa is a must.

An excursion to Siena and San Gimignano allows for a slower pace away from crowds.

Wine lovers will consider touring famous Tuscan wineries with a lot of good wine and food.

Other destination to consider are Lucca, easily explored on foot or bike, beaches of Viareggio for a swim in the Mediterranean Sea or Carrara marble quarries overlooking the coast, where Michelangelo cut his stone.

Let us know how much time you have and what your interests are and we will design your ideal personalized tour educational, fun, efficient and safe.
Full Day Excursion to Florence and a Stop at the Leaning Tower of Pisa
10-Hour Port of Call Excursion

Day packed with attractions and most famous sights not to be missed for the first time visitor

more info >>

€uro 260.00
"One of the best days on our cruise. Driver on time, very good guide, fantastic sites. What else .. ?" Judith Smith and family on Royal Carrabean cruise

per person
in a private party of four
free for children under 6

Full Day Excursion to Tuscany including Siena and San Gimignano
9-Hour Port of Call Excursion

Two most famous Tuscan towns and a beautiful countryside.

more info >>

€uro 220.00
"We have been to Florence on a previous trip so it was time to explore Tuscan countryside." Francis Alman on Disney Cruise

per person
in a private party of four
free for children under 6

Full Day Excursion of Gourmet Tuscany including Private Winery Visit
9-Hour Port of Call Excursion

A lazy day for wine lovers in the most beautiful part of Tuscany

more info >>

€uro 220.00
We love wine and Tuscany is the most famous Italian wine country, so it was a perfect tour for us. Gill and Martin Restaino on Oceania cruise

per person
in a private party of four
free for children under 6

Tuscany Slide Show:
12 Best Photos to Inspire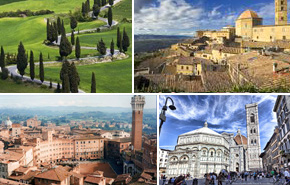 25 Best Things to See in Tuscany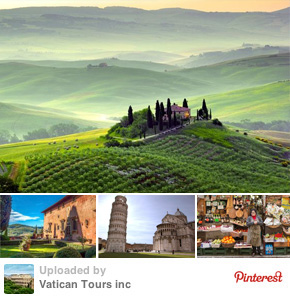 This Week Italy Travel Headlines