For most visitors Florence will be an important stop over between Rome and the North with two most popular destinations: Venice and Milan. Fast Eurostar trains connect it with major locations in Italy.

It is services by two airports: Florence City Airport at the gates of the city for shorter European connections and much busier Pisa International airport, one hour drive from Florence for European and Intercontinental flights.

Florence Transportation Page offers, beyond obvious city and airport transfers, the ideas of worry free limo direct door to door transfers or transfers with en route stops and sightseeing between cities:

-Florence to Rome via Tuscany or Umbria
as well as between:
-Florence and Milan with interesting stops at Ferrari Museum in Maranello and Balsamic vinegar farm near Modena
and
-Florence and Venice with stop in Ravenna with its world famous churches and mosaics.

Other customized itineraries may include stops in Bologne, Padua or Palladian Villas on Canale Brenta.
Tuscany Slide Show:
12 Best Photos to Inspire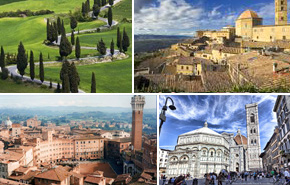 25 Best Things to See in Tuscany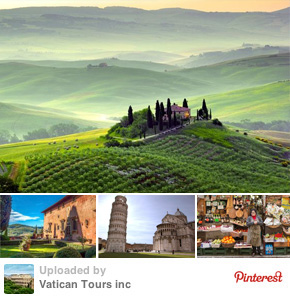 This Week Italy Travel Headlines